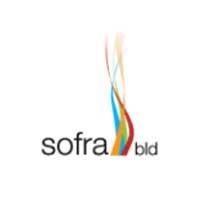 Wonderbrunch at Sofra bld
Friday, 21 June 2019
Event Info

Every Friday from 1 to 4pm, Sofra BLD creates a wonderland of fun activities for children while the adults can enjoy the signature brunch buffet with cuisines from all around the world.

Guests can focus on having a great time sampling traditional dishes from the food stations dedicated to different regions, while the team at the award-winning restaurant keeps the little ones entertained with a wide range of games, art and crafts sessions. To make sure the children are also enjoying the food selection, Sofra BLD will also have a dedicated kids' buffet. That's not all, brunch-goers can enjoy the excellent view of Abu Dhabi's iconic landmarks from the luxurious infinity pool and private beach.

Price: starting from AED279 per adult; kids below 6 years dine for free; children aged 6 to 12 years can dine for half price.

Venue Details

Relish the jewels of Middle Eastern cuisine

Sofra bld offers an extensive choice of dishes for breakfast, lunch and dinner. Multiple live-cooking stations let guests interact with chefs and choose from a wide range of authentic Arabic and Asian dishes. Within an atmosphere mirroring the authentic souk experience, guests can relish the best of Middle Eastern cuisine.

Smoking Policy: Sofra bld accommodates non-smoking guests inside; smoking tables are available outside.

Children's Meal Plan:

For Shangri-La Circle members dining with their families, up to 2 children (under the age of 7) can enjoy complimentary buffet meals at all-day dining venues when accompanied by a paying adult. Additional children under the age of 7, and children aged 7 to 11, will enjoy a 50% discount off the adult price. Guests can enrol in Shangri-La Circle onsite or at any time during their stay to enjoy this offer but are encouraged to enrol prior to arrival.