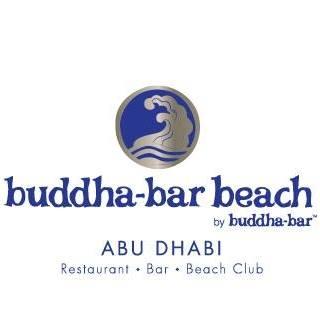 We are turning one!
Friday, 26 April 2019
Event Info

Join us as we celebrate our one year anniversary with an energy-packed entertainment schedule for more than 12 hours straight. Prepare to party from 1:00 PM until 2:00 AM, with a three-hour brunch, DJ sets by local and international artists and
an electric live act by a renowned violinist duo.

Featuring
Dj Ahmet Kilic
Duo Violins
Dj Bambina
Dj Mine

26th April 2019
1 PM - 2 AM
Venue Details

A worldwide reference in the fields of gastronomy, hospitality, music and mixology, the legendary Buddha-­Bar goes beyond its neo-Asian wall and finds its home on the Saadiyat beach, offering a day-to-night destination, the first one of its kind in the world.

Welcome to a unique dining lifestyle experience …… Welcome to Endless Moments…….Welcome to Buddha-­Bar Beach, Abu Dhabi.