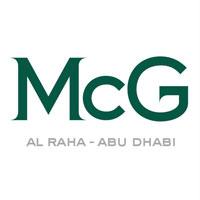 TGIT Thursday Evening Brunch
Thursday, 25 April 2019
Event Info

#TGIT Thursday Evening Brunch

Thursday nights are MADE for good food, good drinks & awesome company!

McGettigan\s #TGIT Thursday Evening Brunch is the perfect way kick off the weekend 3 hours of free flow bevs & unlimited food from our a la carte menu & impressive buffet!

Join us every Thursday from 8pm to 11pm from just AED199 - relax & soak up the atmosphere in the bar. Either way our live and & DJ will kick the party off & keep you dancing until the wee hours!

Venue Details

McGettigansAUH is a go-to spot for every occasion. Whether you fancy a bite, a few drinks or an all-day party, you'll always feel welcome with us!

We also cater to private events – whether you want to hold a charity event, quiz night, corporate lunch, birthday party or more.