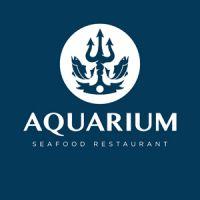 Unlimited Paella & Ladies Night ✮ AED 89!
Wednesday, 27 March 2019
Event Info

Every Wednesday from 7pm - 12am, Aquarium Yas Marina offers unlimited paella for AED 89. Eat as much as you want Paella for everyone and ladies enjoy free flowing house beverages while dining. Our seafood paella is delicious!!!!
(*IMPORTANT NOTE: There is not DJ during the Ramadan month)

Aquarium Seafood Restaurant is the Abu Dhabis winner favourite Seafood Restaurant & Lounge in the What's On Awards 2016 and shortlisted in the top 3 on 2017. In December 2017 was also shortlisted as part of the top 3 seafood restaurants in Abu Dhabi by Time Out Awards.
We are experts in seafood, offering always the freshest products. We have a wide variety of products as meat, pasta, salads, and others for every taste.
If you love cocktails & mocktails you should try ours, they look amazing and they are amazing! Looked and taste are on a different level! Ask our bar team for recommendations and combine them with our seafood choices.

We invite you to discover our indoor area where you will feel like you are inside an authentic aquarium, our walls are full of cute fishes from different species!! If you decide to stay on our terrace get ready to enjoy our stunning and prime views of Yas Marina. A great experience is promised with us!

Looking forward to welcoming you!!


Dress code: Smart casual. Local dress allowed.
Age: Under 21 are not allowed from 10 pm.
Venue Details

Aquarium Seafood Restaurant is the most iconic seafood restaurants in Yas Marina, famed for its energetic theme days / nights, friendly staff team and fantastic indoor and outdoor seating options with amazing marina views.

At Aquarium, we're known for our energetic theme days and nights, friendly staff team, and fantastic indoor and outdoor seating options with amazing marina views. But the real star of the show is the fresh fish market! Here you can pick your favorite fish and tell our chef how you like it cooked!

With an extensive menu and a vast wine list, we are sure to have something that suits every palate.