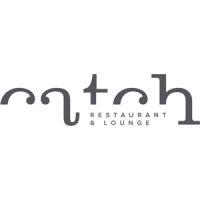 AWKND Thursdays
Thursday, 14 March 2019
Event Info

In collaboration with #RAVE Weekend at Catch Roof, AWKND is back in the capital, Abu Dhabi!

Your amazing AWKND (pronounced as "Awakened") nights are back in Catch Roof every Thursday. Raveland is certain to let you dive into a euphoria of sound and experience heavenly vibes.

Location: Catch Roof, opposite to St. Regis, Abu Dhabi Corniche
Date: Every Thursday, starting March 7th
Time: 10 PM until late
Dress Code: Youre sexy as you are ;)
Music Style: A mix to impress! Well make sure you listen to your favorite genre!
FREE ENTRY!!!

Were building a community. The more friends you bring and the more frequently you attend, the higher we consider you for future offers and events.

Get Lit
Enjoy the Weekend
Stay AWKND!
Venue Details

Catch your breath as gaze out at the breathtaking skyline of Abu Dhabi from Catch Rooftop