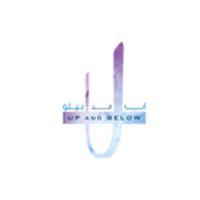 Afrocentric Abu Dhabi 3rd Edition - Friday 14 December
Friday, 14 December 2018
Event Info

AFROCNETRIC ABU DHABI - 3RD EDITION AT MARRIOTT COURTYARD HOTEL, TRADE CENTRE. 9PM-3AM, FREE ENTRY FOR ALL.

We are finally settling into our 2nd home in Up and Below, Abu Dhabi as we return for a third installment. DJs Cory Centric, DJ GB and Dr. Marvin Soul playing nothing but Afro House and Afro Beats all night.
Venue Details

Abu Dhabi's latest outdoor rooftop experience featuring a selected menu of bar snacks and creative concoctions, sophisticated ambiance, stunning views of the city, complete with the best sounds of smooth lounge music.

Up and Below, the brand new night spot is the ideal place for people looking for a central location, a place to meet friends and enjoy decadent small dishes, with a sophisticated ambiance and stunning views of the city while enjoying the best in chilled out lounge music.