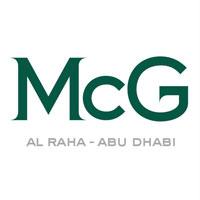 Bingo Wings
Monday, 22 October 2018
Event Info

BINGO WINGS @ McGettigans Abu Dhabi

Love chicken wings? Love Bingo? This weekly night is for you!

Head down to McGettigans for a night of musical bingo, chicken wings & refreshments – it's the perfect early-week get-together!

Join us every Monday night ( RETURNING MONDAY 18TH JUNE) & night kicks off with the first bingo game @ an earlier time of 7pm. For just AED100 you'll get TWO refreshments, UNLIMITED McGettigan's signature chicken wings and two games of musical bingo!

The game is simple...
You play alone, it's every man and woman for themselves! The DJ will play a snippet of a song, each table will have a list of 90 songs (a full house) and each song has a corresponding number. All you have to do is identify the song, find its number and mark the card. If you match a line, two lines or a full house – you win prizes.

Prizes include brunches and more!

Theres also a draw on the night to be in with a chance of getting free entry to Bingo Wings the following week!
Venue Details

McGettigansAUH is a go-to spot for every occasion. Whether you fancy a bite, a few drinks or an all-day party, you'll always feel welcome with us!

We also cater to private events – whether you want to hold a charity event, quiz night, corporate lunch, birthday party or more.