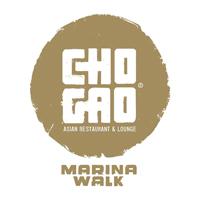 Funk & Soul
Thursday, 23 August 2018
Event Info

Join us for a night of Funk & Soul at Cho Gao Marina Walk and chill with DJ Cliff Townley. Award-winning cocktails, delicious Asian dishes and much more to indulge every Thursday from 16 August.

Book your table at 800 423 463 or 050 383 1643.
Venue Details

Cho Gao Marina Walk brings you an adventurous journey within an intriguing atmosphere. A Pan Asian experience in all aspects, and is felt and seen through service, decoration, the food and drinks on offer. Whether seated inside or on the terrace, guests will be able to enjoy the magnificent Marina view. Our dishes are based on Indonesian, Japanese, Vietnamese and Thai cuisine. Once served these dishes from an art piece of a selection of sharing plates for guests to enjoy.