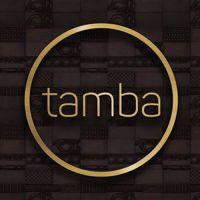 Ladies Soiree
Thursday, 05 April 2018
Event Info

Quality time with your girl friends…We'll provide the drinks, you create the stories! Join us for Ladies Soiree, Thursday from 9pm onwards. Enjoy a complimentary beverage for all you ladies!
Venue Details

Tamba, a groundbreaking new restaurant is located within the World Trade Center, Abu Dhabi. Serving Indian inspired cuisine with influences from all over the world, the menu is designed to encourage social dining and allows guests to explore a diverse and eclectic range of dishes.

Passion and culinary creativity are evident throughout, where every dish is a Tamba signature.