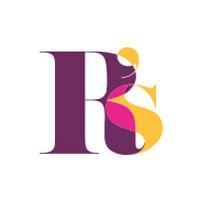 Wednesday at Robertos
Wednesday, 04 April 2018
Event Info
Venue Details

Opening to critical acclaim in Dubai in 2012, Roberto's has gone on to establish itself as a multiyear award-winning Italian stalwart in the culinary heart of the Dubai International Financial Centre district. Now in Abu Dhabi, the Roberto's Group is proud to announce the location of our second flagship venue at the Rosewood, a luxury 5* star hotel, on Al Maryah Island.

Under the overall direction of Chief Culinary Advisor, 2* Michelin chef Enrico Bartolini, Roberto's presents a truly cosmopolitan experience for the more discerning culinary crowds of the capital. While offering the signature Roberto's Dubai dishes, the new venue offers its own distinct twist on the menu, taking fine dining to a new level of perfection and finesse with mouthwatering surprises around every corner.

Roberto's Abu Dhabi interiors are split into two distinct areas, fine dining and lounge, each with their own unique offering both complimentary and separate from each other. Designed by international award-winning interior designer Paul Bishop, Roberto's offers its own exceptional features with slick Italian design central to the Roberto's branding.

Roberto's Abu Dhabi offers scenic indoor and outdoors seating right on the water, full in-house bakery and extended operating hours. Roberto's is ready to warmly welcome you with our signature food and service.