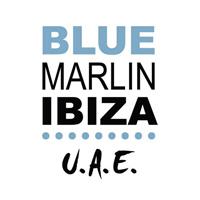 Cocoon with Einzelkind and Ilario Alicante
Friday, 22 December 2017
Event Info

The sun is shining, waters are sparkling and the tastes of refreshing drinks and dishes are served. As the sun goes down, the world conquering Cocoon is set to make its mark on Blue Marlin Ibiza UAE.

With dusk comes the arrival of an iconic production, housing dramatic techno that truly encourages the metamorphosis of the crowd. A platform that has launched the worlds most respected DJ's brings us their Heroes' rough diamond, Ilario Alicante, who will be radiating positivity and irresistible sounds. The unmissable Einzelkind is here to provide all the musical ingredients of an unreal evening.

Feel the ethos of the electronic music and evolve in the atmosphere that only Cocoon can bring.

For reservations, contact 056 113 3400 or email

[email protected]

Reservation timings from 11AM - 9PM

Restaurant hours from 1PM - 11PM

Safety driver service available (booking required 48-hours prior to event); guarantee yours today.