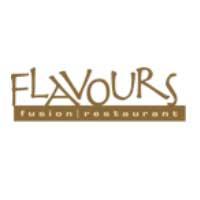 A Sea of Choice
Wednesday, 20 September 2017
Event Info

September 1st onwards, Wednesdays, 7:00 PM–11:00 PM.

The seafood delights from around the world await you at Flavours. Our seafood night offers extensive variety of dishes that can satisfy any gourmet. The chefs prepare over 500 oysters, 100 kg lobsters, 80 kg shrimps, 40 kg mussels and 30 kg clams every week, so make sure you are ready for a real feast! Our buffet features grilled lobster, jumbo prawns, poached salmon, whole baked tuna, lobster bisque with truffle, seafood stew, paella and much more. With live cooking stations available, you are sure to get your dish prepared specially for you and exactly the way you like it.

Venue Details

Flavours, and sample our buffet's fine selection of international dishes, each prepared by master chefs at live cooking stations. Indulge in sizzling meats, fresh seafood and delicious desserts.