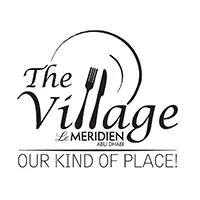 Brunch Afterparty
Friday, 15 September 2017
Event Info

Information: It is too early to go home right after Friday Brunch! The Village is calling you to continue the revelry at Captain's Arms and NRG with its new post-brunch promotion.

Enjoy Buy 1 Get 1 FREE on selected beverages all day long every Friday after attending the Brunch at Latest Recipe! Terms & Conditions apply.

Venue Details

The Village at Le Meridien Abu Dhabi lies in exclusive scenic gardens with picturesque walkways, surrounded by a unique mix of restaurants representing various cuisines from around the world: Greek, Southeast Asian, Italian, English, American and the international buffet restaurant Latest Recipe. Indoor and outdoor seating is available at all the restaurants at The Village, allowing one to have an enjoyable experience in an buzzing, yet relaxed surrounding.