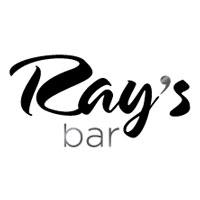 Funk Right Off at Funk Junktion
Friday, 18 August 2017
Event Info

THE EXPERIENCE
Funk Junktion the Capital\s only night for grown ups and funky musical connoisseurs lands in Abu Dhabi on 28th July 2017 and will be a firm fixture every Friday. Expect mirror balls, smoke machines, afros and bell bottoms.

//Happy Hour 5 till 9pm
//50% Discount for #Etihad #CabinCrew
//Discount and prize to all those in #FunkyDress #Afros #Medallions and #Flares

Resident// Stew Magoo
Venue// Ray\s Bar at Jumeirah Etihad Towers
Location// Jumeirah At Etihad Towers
Time// 8pm till Late

THE ENVIRONMENT
Perched on the 62nd Floor of the skyline dominating Etihad Towers, Ray\s Bar has become one of the cornerstones of #abudhabi #nightlife. When you experience Ray\s Bar, you can only look down at any other #bar in the city.
Venue Details

Contemporary bar on 62nd floor of the Conrad Abu Dhabi Etihad Towers, serving up the cities finest bites, beverages and beats immersed in 360 views of the UAE capital.