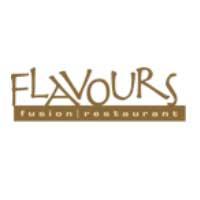 FIZZY FRIDAY BRUNCH
Friday, 18 August 2017
Event Info

Price: from AED 172. Book for 10 guests or more & get 20% discount.

There is no better fun on Fridays than going for brunch with friends. While outdoors is still not an option in September, our spacious restaurant, Flavours, is an ideal venue to kick your weekend off to a good start! Diners can relish fresh seafood including oysters, lobsters and mussels, Arabian and Far-Eastern delicacies, traditional Mexican, Italian and Spanish dishes, various live cooking stations and a real dessert extravaganza. Sip on vodka from a juicy watermelon or have a refreshing Mojito. Party atmosphere is guaranteed by our resident bands with their absolutely fabulous repertoire and performance.


Venue Details

Flavours, and sample our buffet's fine selection of international dishes, each prepared by master chefs at live cooking stations. Indulge in sizzling meats, fresh seafood and delicious desserts.