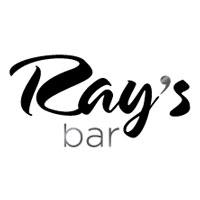 Journey Through House at Highrise
Thursday, 10 August 2017
Event Info

The Experience
A journey through the most iconic eras of house music, starting at The Warehouse in Chicago to the sounds of the Hacienda night club all the way through to the rise of belearic beats from the White Isle of Ibiza. #housemusic #inabudhabi

//Happy Hour 5 till 9pm
//50% Discount for #Etihad #CabinCrew

//Resident Stew Magoo
//Venue Ray\s Bar at Jumeirah Etihad Towers
//Location Jumeirah at Etihad Towers
//Doors Open at 5pm, we get lively 8pm till late

The Environment
Perched on the 62nd Floor of the skyline dominating Etihad Towers, Ray\s Bar has become one of the cornerstones of #abudhabi #nightlife. When you experience Ray\s Bar, you can only look down at any other #bar in the city.
Venue Details

Contemporary bar on 62nd floor of the Conrad Abu Dhabi Etihad Towers, serving up the cities finest bites, beverages and beats immersed in 360 views of the UAE capital.