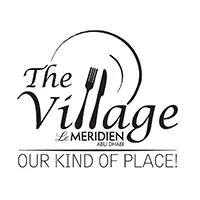 All you can eat at Acropolis
Wednesday, 09 August 2017
Event Info

Every Wednesdays from 7:00 PM – 11:00 PM.
* Unlimited Greek Mezzeh with soft drinks for AED 99 NET;
* Unlimited Greek Mezzah with soft drinks plus 2 house beverages for AED 120 NET.

Bravo! The day has come and the all-you-can-eat concept is finally available at our Greek restaurant. Acropolis offers authentic Mediterranean cuisine with fresh seasonal ingredients delivered to your plate straight from Greece.
The venue inspires all the senses with its relaxed, warm ambiance and gracious service.

Venue Details

The Village at Le Meridien Abu Dhabi lies in exclusive scenic gardens with picturesque walkways, surrounded by a unique mix of restaurants representing various cuisines from around the world: Greek, Southeast Asian, Italian, English, American and the international buffet restaurant Latest Recipe. Indoor and outdoor seating is available at all the restaurants at The Village, allowing one to have an enjoyable experience in an buzzing, yet relaxed surrounding.