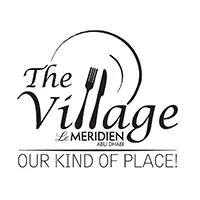 Ladies Night at Acropolis
Tuesday, 08 August 2017
Event Info

Every Tuesdays from 7:00 PM – 11:00 PM.

Ladies, immerse yourselves in authentic Greek dishes and sip on selected house beverages at half-price every Tuesday at Acropolis! Savour the authentic Mediterranean flavours in a pleasant environment of this one-of-a-kind venue of The Le Meridien Village.

Venue Details

The Village at Le Meridien Abu Dhabi lies in exclusive scenic gardens with picturesque walkways, surrounded by a unique mix of restaurants representing various cuisines from around the world: Greek, Southeast Asian, Italian, English, American and the international buffet restaurant Latest Recipe. Indoor and outdoor seating is available at all the restaurants at The Village, allowing one to have an enjoyable experience in an buzzing, yet relaxed surrounding.