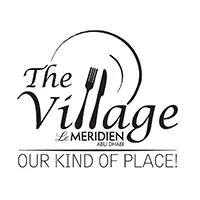 Saturday Roast
Saturday, 05 August 2017
Event Info

Every Saturday, starting at 12:00 PM, from August 1st onwards.

Taste traditional British roast platter with all the trimmings including 3 pints of anything on tap. The mouth-watering smell of barbeque is one of the few irresistible things in this world, so why stay away? Join us at Captain's Arms on Saturdays for a cheerful afternoon of great food and best company!
Venue Details

The Village at Le Meridien Abu Dhabi lies in exclusive scenic gardens with picturesque walkways, surrounded by a unique mix of restaurants representing various cuisines from around the world: Greek, Southeast Asian, Italian, English, American and the international buffet restaurant Latest Recipe. Indoor and outdoor seating is available at all the restaurants at The Village, allowing one to have an enjoyable experience in an buzzing, yet relaxed surrounding.