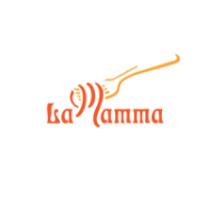 Aperitivo
Monday, 10 July 2017
Event Info

La Mamma restaurant is inviting everyone to experience one of Italy's treasured rituals. Whether it is a first date, business chat or an after work catch-up with colleagues, Aperitivo is a wonderful plan for the early evening.

You won't need another reason to get together and socialize when it's still too early for dinner – start the Italian way. Begin your journey with ordering one of the most popular drinks such as Negroni, Bellini or Spritz and receive 3 complimentary bites to go along with it.

Our chef will be sure to select a perfect match of appetizers for your drink to enhance your culinary journey around Italian favourites.

Venue Details

La Mamma has introduced a new menu that perfectly complements its trattoria-style setting. Open for lunch and dinner, this restaurant offers the ideal place in Abu Dhabi to enjoy fantastic antipasti, fresh pastas, pizzas, gourmet entrées and regional specialties that celebrate Italy's authentic flavors and traditions.