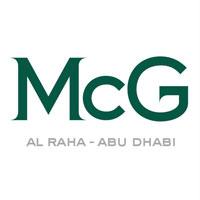 McGettigans turns 3
Thursday, 11 May 2017
Event Info

Thank brunch it's Thursday! Head down to McGettigan's Abu Dhabi every Thursday night for their brand new, Treat Yourself Thursday evening brunch!

Join in the party between 7-10pm, tuck into a fantastic free flowing food & drinks package including an impressive buffet & a la carte dishes. The night is guaranteed to get you in the mood to party with live music from the awesome Boxtones plus dance the night away with DJ John.


Venue Details

McGettigansAUH is a go-to spot for every occasion. Whether you fancy a bite, a few drinks or an all-day party, you'll always feel welcome with us!

We also cater to private events – whether you want to hold a charity event, quiz night, corporate lunch, birthday party or more.