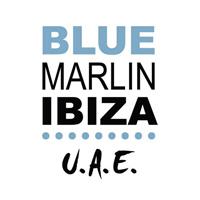 5TH Anniversary with Loco Dice and Âme (live)
Friday, 05 May 2017
Event Info

After 5 amazing years with you, sharing beach days, blissful beats and heady mixology, it's time to celebrate our 5th anniversary! And to thank you we're creating a truly unique and unforgettable experience.

Let's celebrate with the elements that have sustained us: Fire, Air, Water, Earth and the fifth element where we all flow together - Blue Marlin Ibiza UAE.

The first is FIRE giving us the sun, to light up our small paradise. AIR is the second, bringing gentle breezes that tousle up our hair. From the third, WATER flows the gentle tides, the calming ocean. The fourth is EARTH our sandy beach that grounds us with healing minerals. And finally the fifth element that holds everything together, allows these good vibes to flow - Blue Marlin Ibiza UAE.

And the music will do the rest…

LOCO DICE is someone who can puzzle together intangible moods with a direct approach. Via his DJ sets or his productions on labels like M_nus, Cadenza, Ovum, Cocoon or his own Desolat, he merges perspectives in his delicate sense for sounds and reflective atmospheres, underpinned with solid, physical grooves inspired by the hip hop that was his early sonic stomping ground in the mid- to late '90s. There's something there for the dreamers, as well as for the 9-to-5ers who just want to lose everything in a moment of abandon on the dancefloor.

Over a decade into their career, Âme continues to tread his own path, whether it's with his own soulful dancefloor anthems or the output of the ever-reliable Innervisions label Âme co-founded with Dixon back in 2005. It's even right there in the way they perform: turn up to an Âme DJ set and it'll be Kristian Beyer on his own in the booth; if it's a live set, you'll find Frank in full control. On Friday 5th of May, you can catch Frank Wiedemann playing live!

It's gonna be a stellar day at Blue Marlin Ibiza UAE

For reservations, contact 056 113 3400 or email

[email protected]

Reservation timings from 11AM - 9PM

Restaurant hours from 1PM - 11PM

Safety driver service available (booking required 48-hours prior to event); guarantee yours today.