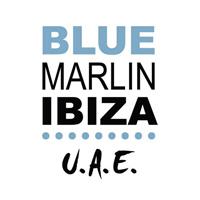 Satori (live) and Blond:ish
Friday, 14 April 2017
Event Info

Blue Marlin Ibiza UAE, your Fridays just keep getting better…

Having had the chance to welcome some of the world's best DJs and welcoming another legends in the music industry – Satori (live) and BLOND:ISH

Good vibes and fresh beats will take you through the day and beyond... Our residents serve up the beats live on the beach while you keep refreshed with a swim in the sea and sip on a cool cocktail. Arrive early and dine in our restaurant enjoying the finest Mediterranean dishes and fresh sushi from our in house sushi masters! Let yourself be tempted by colorful fruit desserts or fresh squeezed smoothies to keep your bodies chilled and energized!

Satori is inspired to capture electronic world music, where he combines endless blends of seductive trance and mind-altering earthy tones. It is not defined by any-one genre. Satori is here to satisfy any meditative music-lover by provoking a spiritual journey through his infinite sound-garden. Listen as you take on new dimensions of his musical world, where movement, dreaming and creativity are endless. Let the sound live in your heart, harvesting every last memory of dance and rhythm. Satori's sound is more than just a switch on a soundboard; he is the man behind the instrument, creating melodies from the piano, kora, kalimba, and guitar in combination with a deeper form of electronic music.

BLOND:ISH got their kickstart into the music world after they claimed the World Air Guitar Championship title in Montreal in 2008. Since then it\s been a whirlwind of gigs, music releases and a never ending mission to spread love and expand consciousness through music. As members of the notorious Kompakt and Get Physical families along with a slew of other labels, Anstascia and Vivie-Ann have carved out a niche thanks to their dark, sensual club music, sultry DJ sets and outrageous, fun-loving attitude.

Expect nothing but grooving sets, as these musical minds show no boundaries.

For reservations, contact 056 113 3400 or email

[email protected]

Reservation timings from 11AM - 9PM

Restaurant hours from 1PM - 11PM

Safety driver service available (booking required 48-hours prior to event); guarantee yours today.