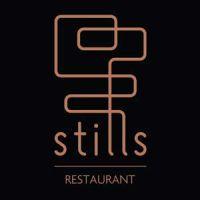 FUNCH Brunch & Afterparty
Friday, 07 April 2017
Event Info

Fun Brunch and After Party Every Friday at Still\s Bar at the Crowne Plaza Hotel, Yas Island.
Brunch starts at 12.30pm every Friday at just 195AED for our unlimited food and beverage package until 4pm. Our After Brunch Party takes place from 4pm - 8pm with a unlimited beverage package at just 150AED.. WHAT A DEAL!!
It\s no ordinary brunch! Alongside and open bar and bbq, Expect Fun and games with a Rodeo Bull, Trampoline Beer Pong, Table Tennis, Massive Twister, Giant Connect 4 and much more. Be ready!
DJs Cliff Townley, Neil T & Keith Dobbs supply the soundtrack.
Venue Details

Features the longest bar in the capital. Serves signature European dishes and an extensive range of international draught beers and spirits.