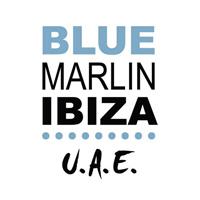 CARL COX and Jon Rundell
Friday, 07 April 2017
Event Info

OH YES OH YES!

The world\s greatest DJ, A musical ambassador, a champion of techno, a dance music pioneer, label owner, King of Ibiza – you name it, CARL COX!

If you\ve listened to any techno music over the past decade, then you\ve surely noticed that Carl Cox\s DNA is all over it. Ever since he got his hands on a set of turntables at age 15, Cox has been in demand for as long as techno music has been in the limelight. While many DJs have since risen in popularity, Cox\s relentless love for the music and sheer drive sets him apart from his peers, as does the fact that he is a master of three-deck wizardry.

Joining Carl on our terrace is no other than Jon Rundell.

Talent , unwavering dedication and a hunger for new creative achievement have brought Jon Rundell long-term success. Releasing on pivotal labels, playing at iconic clubs and festivals worldwide, along with a decade's experience as Intec label manager and A&R, and various panel appearances, the London-based producer is a true ambassador of electronic music with a worldwide fan base.

Ready up yourselves , it's gonna be a stellar day at Blue Marlin Ibiza UAE !!

For reservations, contact 056 113 3400 or email

[email protected]

Reservation timings from 11AM - 9PM

Restaurant hours from 1PM - 11PM

Safety driver service available (booking required 48-hours prior to event); guarantee yours today.