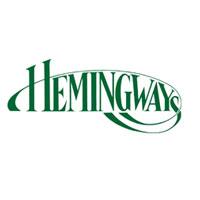 St. Patricks Week at Hemingways
Monday, 13 March 2017
Event Info

Celebrate Irish culture at Hemingway's for an entire week as we bring you our specially created Irish-food & drink combo deal including green beer from 12:00 pm to 11:45 pm.

For only AED 80 per person enjoy an Irish drink for free with every order of an Irish-inspired dish item… daily!

Plus, don't miss Happy Hour from 12:00 pm to 8:00 pm!
Venue Details

Hemingway's the favourite neighbourhood PUB for expatriates, the ideal location for a casual meal, drinks with friends entertained by televised sports event.

Enjoy the taste of South America as you relax in the comfortable atmosphere of Hemingway's.