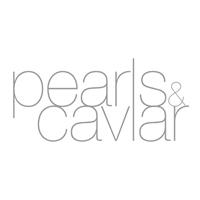 REC ROOM
Friday, 03 March 2017
Event Info

Way back - like way back in 1973 - hip hop was born when DJ Kool Herc became the first hip-hop DJ. Inspired by those events, and the classic sounds that have since been created, The Rec Room celebrates the best of old skool R\n\B, Urban music and Hip Hop Vibes – think Run DMC, A Tribe Called Quest, Jay–Z and Fugees. On a crisp sound system at Pearls & Caviar every Friday at the Shangri-La Hotel in Abu Dhabi, nothing but the finest urban classics will be cut and scratched with DJ precision, keeping the vibe on the dancefloor alive from start to finish.

Contact:

Guest list / Reservations: + 97125098777
Doors open from 8 PM till late
Normal club policies apply (21 +)
Guest-list Priority (early confirmation mandatory).
Couples and/or Mixed Group Priority
Dress Code: Smart Casual. Dress to impress
Management reserves the right to refuse entry.