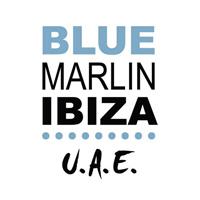 CADENZA SHOWCASE WITH MICHEL CLEIS AND EZIKIEL
Friday, 06 January 2017
Event Info

Take note of the following... On Friday January 06th 2017, Michel Cleis and EZIKIEL (Official Page) are going to thrill our decks for a very special Cadenza Music showcase.

Cadenza proves rhythm knows no borders introducing its underground elite to Blue Marlin Ibiza UAE: Michel Cleis and gAs.

Michel Cleis has come a long way since releasing the smash-hit "La Mezcla". Now an established producer with a lot of acclaimed works to his name, his eclectic and diverse taste for melodies and warm grooves has lead him to collaborate with some of the biggest artists in the industry and to craft a unique style embracing several influences and backgrounds.

Hailing from Negril's Beach in Jamaica and raised in Switzerland, EZIKIEL grew up with the positive influences of the Reggae and Dub sounds. He fell in love with the Minimal grooves and rhythms that were a major inspiration in his career. He gained reputation in Zurich's techno scene as he played in the best Swiss clubs. Ezikiel thinks music is the best way to bring people together and feel good.

Expect nothing but grooving sets, as these musical minds show no boundaries.

For reservations, contact 056 113 3400 or email

[email protected]

Reservation timings from 11AM - 9PM

Restaurant hours from 1PM - 11PM

Safety driver service available (booking required 48-hours prior to event); guarantee yours today.