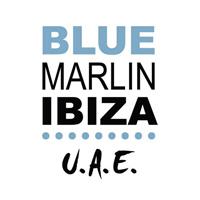 Kaluki with Patrick Topping, wAFF and Pirate Copy
Friday, 02 December 2016
Event Info

On Friday December 2nd, Kaluki Musik will take control of Blue Marlin Ibiza UAE.

Music by: Patrick Topping, wAFF and Pirate Copy

Get yourself sun-kissed on our beach whilst enjoying the best Balearic beats. A sparkling cocktail in one hand, feel the sand at your feet and the breeze in the air. Lunch or dine with us in our restaurant enjoying the finest Mediterranean dishes. Then dance into the night on the Blue Marlin Ibiza UAE terrace.

Kaluki was formed in a grubby Manchester basment in 2006 as one of the final raves at the historic manchester nightclub Sankeys Soap. The label is a natural progression from running events at the worlds No.1 club and with the same attention to detail and focus on quality that has made Kaluki a success story, Kaluki Musik will deliver underground club bombs from established as well as new producers plus amazing label nights not only at Sankeys but worldwide.

Join us to appreciate the beats of this ultimate event as their epic residents push you to an another experience!

For reservations, contact 056 113 3400 or email

[email protected]

Reservation timings from 11AM - 9PM

Restaurant hours from 1PM - 11PM

Safety driver service available (booking required 48-hours prior to event); guarantee yours today.