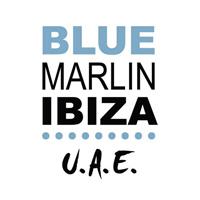 Circoloco
Friday, 25 November 2016
Event Info

The underground phenomenon that is Circoloco arrives to Blue Marlin Ibiza UAE!

From the famous edge of the airport runway in Las Salinas, Ibiza, all the way to our golden oasis in the heart of the UAE.

From the turquoise waters and golden sands of our beach, to the restaurant with the most delicious dishes to recharge your party spirit.

Then on to the terrace where you\ll feel right at home with sweet pulsing balearic beat, a festival like atmosphere and unmissable celebration.

Not 1 but 3 unbelievable residents: Jamie Jones, Kerri Chandler and ART DEPARTMENT

This race weekend get things started with a real IBIZA Friday your all day destination has to offer.

For reservations, contact 056 113 3400 or email

[email protected]

Reservation timings from 11AM - 9PM

Restaurant hours from 1PM - 11PM

Safety driver service available (booking required 48-hours prior to event); guarantee yours today.