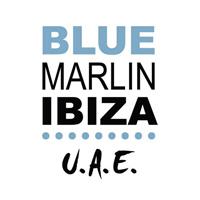 Cocoon with Ilario Alicante and Markus Fix
Friday, 18 November 2016
Event Info

★★★ Blue Marlin Ibiza UAE welcomes Cocoon ★★★

We bring you the legendary vibes of the white island with Ilario Alicante and Markus Fix!

Some years after Sven Väth began his love affair with the white island Cocoon Ibiza was born. The natural home for Cocoon was and still is one of the best clubs in the world: Amnesia. Cocoon has always offered a platform and allowed the space for artists, new and old, to express themselves and so very often deliver something memorable (Sven Väth, Dana Ruh, Ilario Alicante, Dorian Paic, Markus Fix, Ricardo Villalobos…). 15 years full of magic, island feeling, summer vibes and countless magical nights and sunsets!!!

Feel the heat of Ibiza by joining our infamous terrace…

For DJ and producer Ilario Alicante, all recent successes come down to one thing: he started clubber, still considers himself a clubber, and he will always maintain that vital link with the dancefloor. A record-breaking Time Warp debut at the tender age of 15, acclaimed productions for Cocoon Recordings, Cécille Records and SCI + TEC Digital Audio, and famed sets over the past two Ibiza seasons, have all firmly established him as one of the scene's most serious new contenders.

Inspired by Kraftwerk, Yello and OFF, Markus Fix\ interest in electronic sounds started at the tender age of 13, and soon, he was playing at the main room of the "CocoonClub". At that time, he was already a guarantor for ambitious music beyond the mainstream. Meanwhile, Markus Fix has become a trendsetter himself: his releases on the partner labels "Cécille Records" and "Oslo" were top sellers and gained enthusiastic reviews worldwide. Also as a DJ, he belongs to the global players and elates both promoters as well as the public!

Expect a journey through several dimensions of musical flavors that are sure to keep the energy on the terrace pumping into the night.

You really can\t miss this…

For reservations, contact 056 113 3400 or email

[email protected]

Reservation timings from 11AM - 9PM

Restaurant hours from 1PM - 11PM

Safety driver service available (booking required 48-hours prior to event); guarantee yours today.