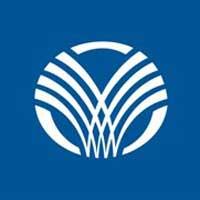 Miami Nights ft. DJ Saif & Sound
Sunday, 14 October 2018
Event Info

Not ready to end your Sunday Steal-a-meal night? We got your covered.

Take advantage of the remarkable Miami Nights offer, with sumptuous Trader Vic\s Classics dishes accompanied with a selection of Cuban Heritage cocktails and Cuban bites from the menu every Sunday from 7 to 10pm, followed by tunes from one of the most sought-after DJs in Abu Dhabi, Saif and Sound staring from 9pm until 1am.

50% off on food from 6.00pm to 8.00pm

Bring on the night!
Venue Details

Saadiyat Rotana Resort & Villas is set on a spectacular 9km stretch of pristine white beach on Abu Dhabi's breath-taking Saadiyat Island. Featuring idyllic beaches that are home to indigenous Hawksbill turtles, Louvre Abu Dhabi, and the upcoming Guggenheim Abu Dhabi and Zayed National Museum. Saadiyat Rotana Resort & Villas is a one-of-a-kind five-star property with a regal presence, striking modern Arabic architecture and uninterrupted views of the Arabian Gulf.

Experience effortless luxury in one of our uniquely-designed 327 rooms and suites and 13 beach villas where casual elegance meets contemporary style to reflect the resort's premier beach-side setting. You will find a range of accommodation options, including Club Rotana executive rooms with added privileges and personalised service.