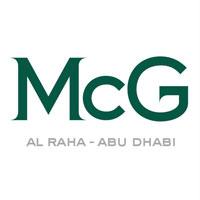 Midweek Madness
Wednesday, 31 May 2017
Event Info

3 HOURS UNLIMITED FOOD & HOUSE DRINKS, EVERY WEDNESDAY NIGHT!
McGettigan\s sizzling summer special 'Midweek Madness' is back for another year at McGettigan's! Every Wednesday enjoy a huge range of free-flowing house drinks including Guinness & Magners PLUS an unlimited buffet and delicious a la carte menu to choose from.

Enjoy 3 hours of midweek madness just AED179 from 8-11pm.
Venue Details

McGettigansAUH is a go-to spot for every occasion. Whether you fancy a bite, a few drinks or an all-day party, you'll always feel welcome with us!

We also cater to private events – whether you want to hold a charity event, quiz night, corporate lunch, birthday party or more.